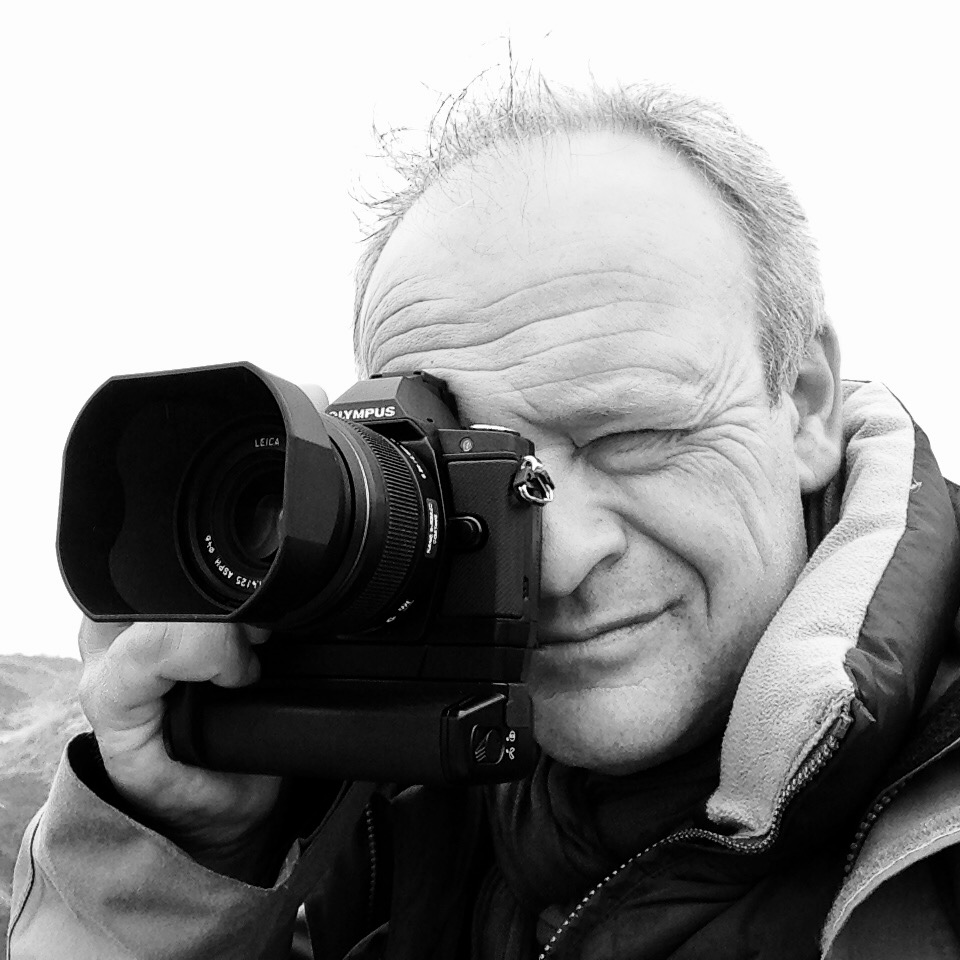 "Es kommt auf das Motiv, aber vor allem auf das Gefühl für das Motiv an. Dann erzeugt man auch Gefühle beim Betrachter. Und darum geht es für mich bei der Kunst..."
Die Leidenschaft insbesondere für die schwarz-weiß Fotografie begleitet mich schon seit früher Jugend. Meine erste Kamera erhielt er mit acht Jahren, mit sechzehn hatte ich dann meine erste Ausstellung.
Mich begeistert es immer wieder, Stimmungen einzufangen von Dingen und Blicken, die wir alle kennen und doch durch diese Bilder neu erleben können.
Its all about the theme and my feelings for the theme. Then feelings are released within the viewer. And that is what art is about....
The passion for photography, e.g. b/w, has been with me since my early youth. It drives me to catch the emotions of scenes and moments, though familiar to us all, afreshed.
Inspiriert von den Meistern Feininger, Salgado und vor allem Ansel Adams schaffe ich Bilder, die eine ehrliche Kraft und Harmonie in sich tragen und keine Bildbearbeitungs-Zauberkunststücke darstellen.
Inspired by masters like Feininger, Salgado and above all Ansel Adams  I do attempt to create works, that do posess an inner strength and harmony in themselves and that are no photoshop-pixel-conjuring trick.
Ich  konzentriere mich auf Naturlandschaften, mal gegenständlich, mal abstrakt. Und als Kontrast dazu immer wieder auch mal einen Ausflug in urbane Regionen, wie Hamburg und New York. Der gemeinsame Nenner bei all meinen Bildern ist dabei meine Liebe zum Natürlichen.
My focus is on natural lansdscapes, concrete and abstract. As a contrast to this once in a while an excursion into urban regions, like New York City, Paris and Hamburg. The common link within all my works is my love for natural simplicity.
Ausserdem arbeite ich als Dozent, Autor, Galerist und Verleger.
Besides this I work as a university lecturer, author, galerist & publisher.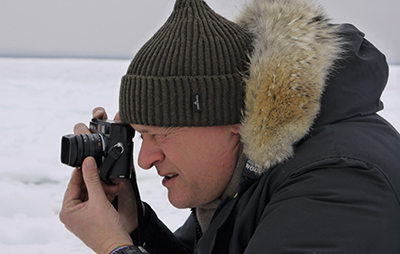 Ausstellungen / Exhibitions
2013-2023
2023     August
"Retrospective", ArtSylt, List, Sylt,
2023     May
Art Karlsruhe "One Artist Show" with Creative Break Gallery, Hamburg
2023     January - February
"Dreamscapes III", GOODWIN GALLERY, Hamburg
2023      January
Maritime Art Fair as part of "boot 2022"
2022     July
Art Karlsruhe with Creative Break Gallery, Hamburg
2021     October
Affordable Art Fair Amsterdam, with Creative Break Gallery
2021      May
Affordable Art Fair Stockholm with Creative Break Gallery
2020    January - February
"Dreamscapes II", GOODWIN GALLERY, Hamburg
2019    September - December
"Dreamscapes II", GOODWIN GALLERY, Hamburg
2019    October
Affordable Art Fair Stockholm, with Creative Break Gallery, Hamburg
2019    October
ART GENT with GOODWIN GALLERY, Hamburg
2019    July - August
"Silence", Art-Sylt Fair, List, Sylt
2018    September - December
"Silence", Galerie Kühn, Bremen
2018    July - August
"With the photographers eyes II", Art-Sylt Fair, List, Sylt
2018    May
"With the photographers eyes", art 3000, List, Sylt
2017    September – December
"What You see", MG Showroom & Gallery, Hamburg
2017    Since June - up to now
"Eastern Sea-Dreams", A-rosa Resort Travemünde
2016    September – November
"Dreamscapes" O. WIDMANN GALERIE, Hamburg
2016    Januar – Dezember
part of GOODWIN GALLERY, Hamburg
2015    November 2015 - November 2016
Grand Spa Resort A-rosa Sylt
2014    04. -30. September
Ausstellung Kunstraub in der On/Off-Galerie Hafencity, Hamburg
2014    May – June
Showroom "Dreamland" im Kaufmannshaus, Hamburg
2014    February – March
Archetypes , Galerie MITZE, Hamburg
2014    January – December
"Mirrors", Grand Spa Resort A-rosa Sylt
2013    January – December
"KUNST LICHT", Grand Spa Resort A-rosa Sylt
2013    January – September
Showroom "Dreamland" an der Großen Elbstr., Hamburg